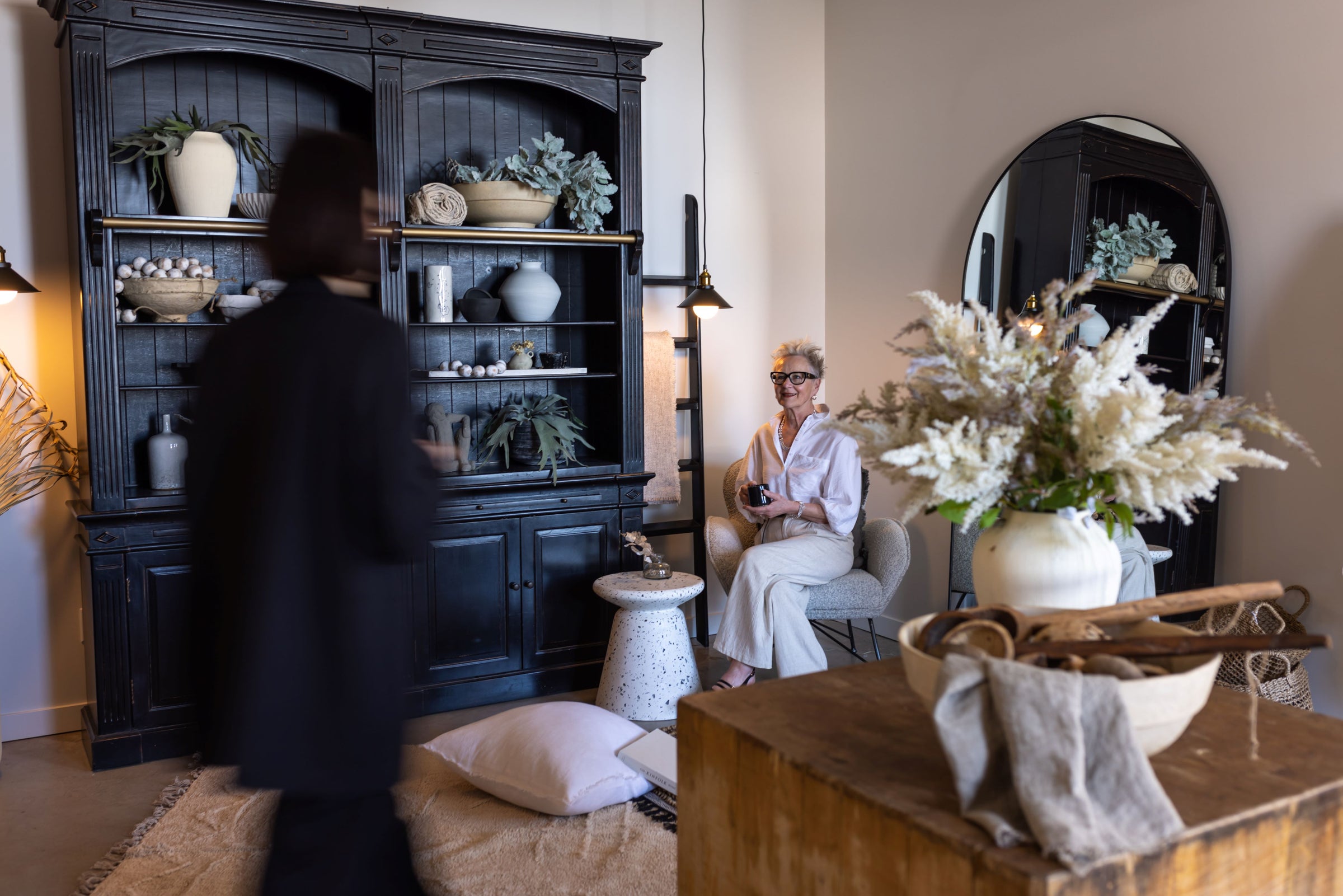 Monday to Saturday 9:30am - 5pm closed Sunday.
We are closed all provincial Statutory Holidays.
Please visit our SERVICES page to view the details and to book a pre-paid consultation. You can also contact us directly for more info and to book.
We assist in editing the pieces that are outdated. We listen to what you would like to keep, such as sentimental items, furniture pieces or family heirlooms. From there we introduce new items which will update the existing pieces and space and really zero in on the feel, item or area that needs to be highlighted!
We believe in working with what you have and adjusting to give you a space that is tailored to you! 
1. Fill up the lamp bottle with a Lampe Berger fragrance not more than 2/3 of the bottle level.
2. Let the wick sit in the lamp with the stopper cap on. If it's a first time use or if you are refilling an empty vessel, let the wick soak for 20 minutes. Then remove the stopper cap.
3. Light up the catalytic burner for 2-3 minutes. (The flame will be very large at the beginning but there is no smoke. The burner will get hot.)
4. Blow the flame off the catalytic burner after 2-3 minutes.
5. Let the fragrance diffuse for 30-60 minutes. (Put the stopper on if you want to stop the lamp from diffusing.)That's it! You're done! Your lamp purifies and perfumes your interior. You now know how to use your lamp but a little extra technical presentation is needed please click watch below! 
1. Download and launch Pura app on your smartphone.
2. Create an account and begin on-boarding sequence.
3. Scan QR Code on the back of your device and then plug it in.
4. Allow the app to connect to Bluetooth and Wi-Fi.
5. Scan the QR Codes of your selected fragrances and insert them into the correct bays (make sure to unscrew the lids and that they double click into the device).
6. On the app, select the room the device is located in.
7. Review and select "Finish"
Fragrances last on average for 350 hours (about 15 days per vial) on a medium intensity.  
The Pura device can fill up to 1000 square feet depending on the fragrance you are using and the intensity you select.
No, only 1 fragrance can be used at a time. 
Yes, simply use the app to change the room to the new location.
Yes, they are! Don't forget to carefully remove the wick before recycling. (Never allow the wick to come in contact with skin, eyes, or a finished surface.)
Do you have a question?
Ask here! We'd love to hear from you!